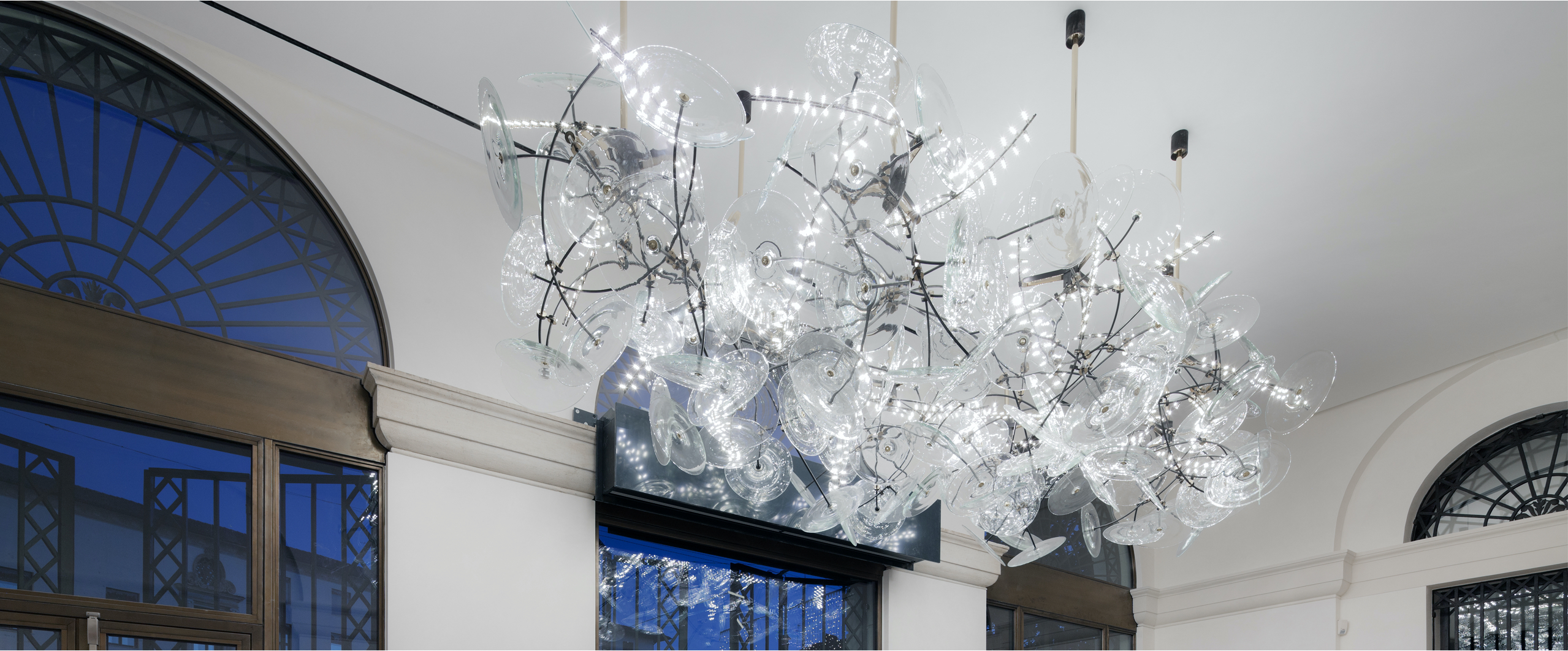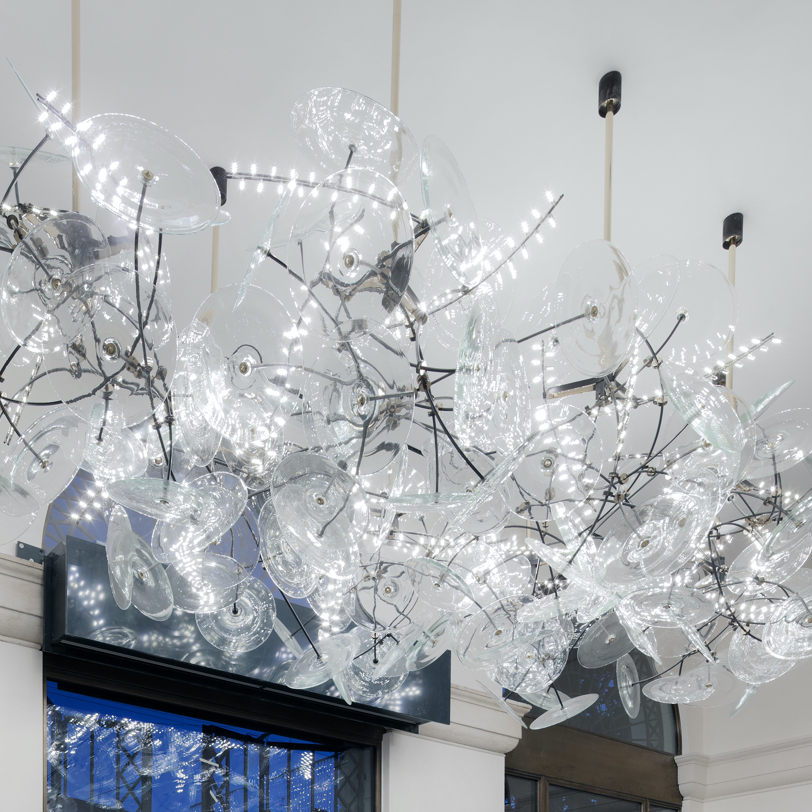 Location:
Piazza Duomo, Treviso EX TRIBUNALE
The Bisar lamp stems from a challenge in the mind of the architect Scarpa: he wants to enhance the light that reflects on the Murano glass and plays with its pureness. To win this bet with photons, he imagines separating the lighting body from the structure of the fixture, inserting a series of glass discs with an impure surface. These discs, suspended with long, curved brackets, create an apparent chaos that instead reveals perfect balance, as in a Calder sculpture.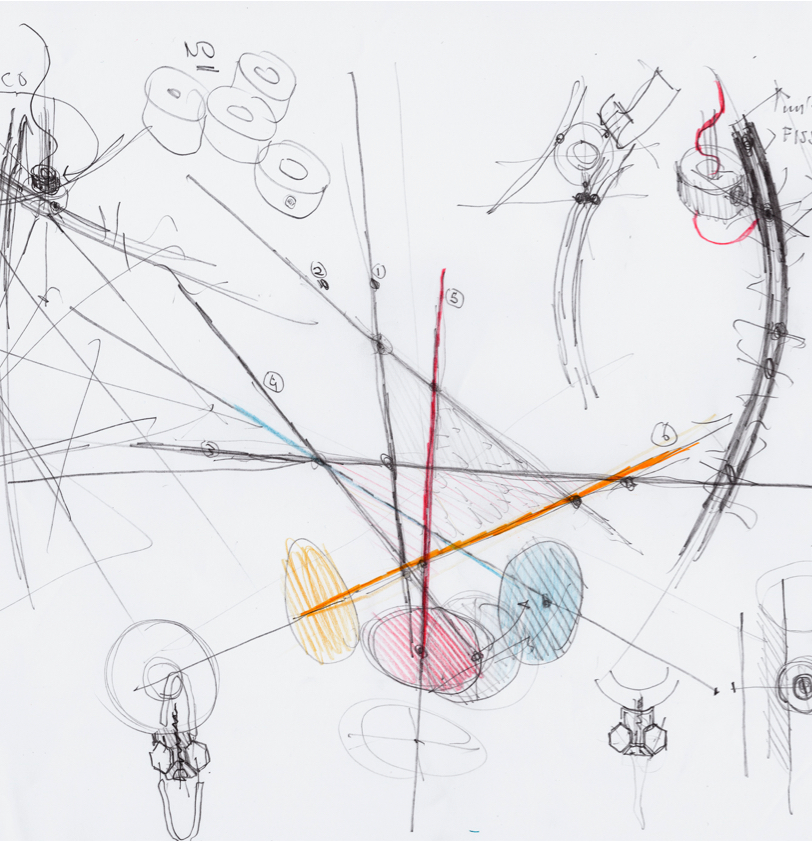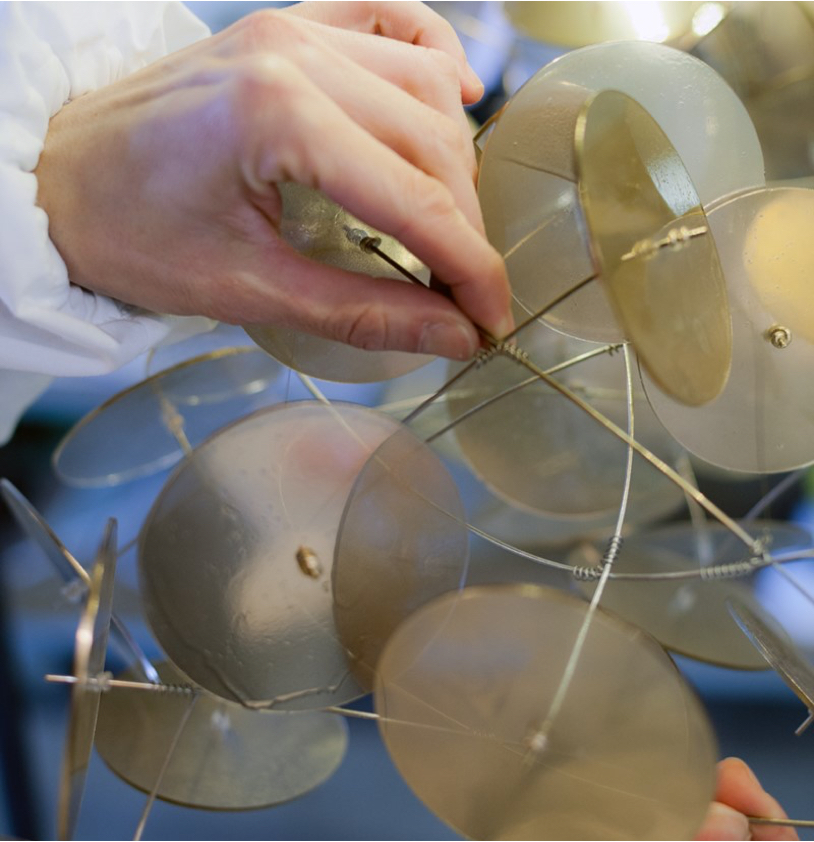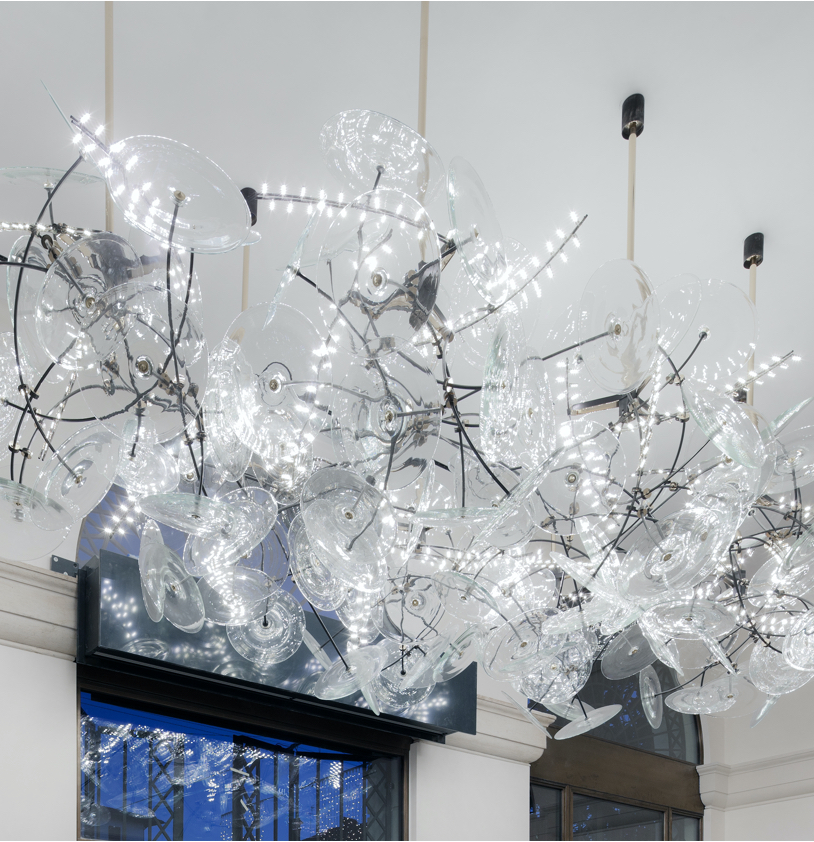 Bisar, in its 5mt-length version crafted with Murano glass discs; one different from the other with direct and indirect LED light.