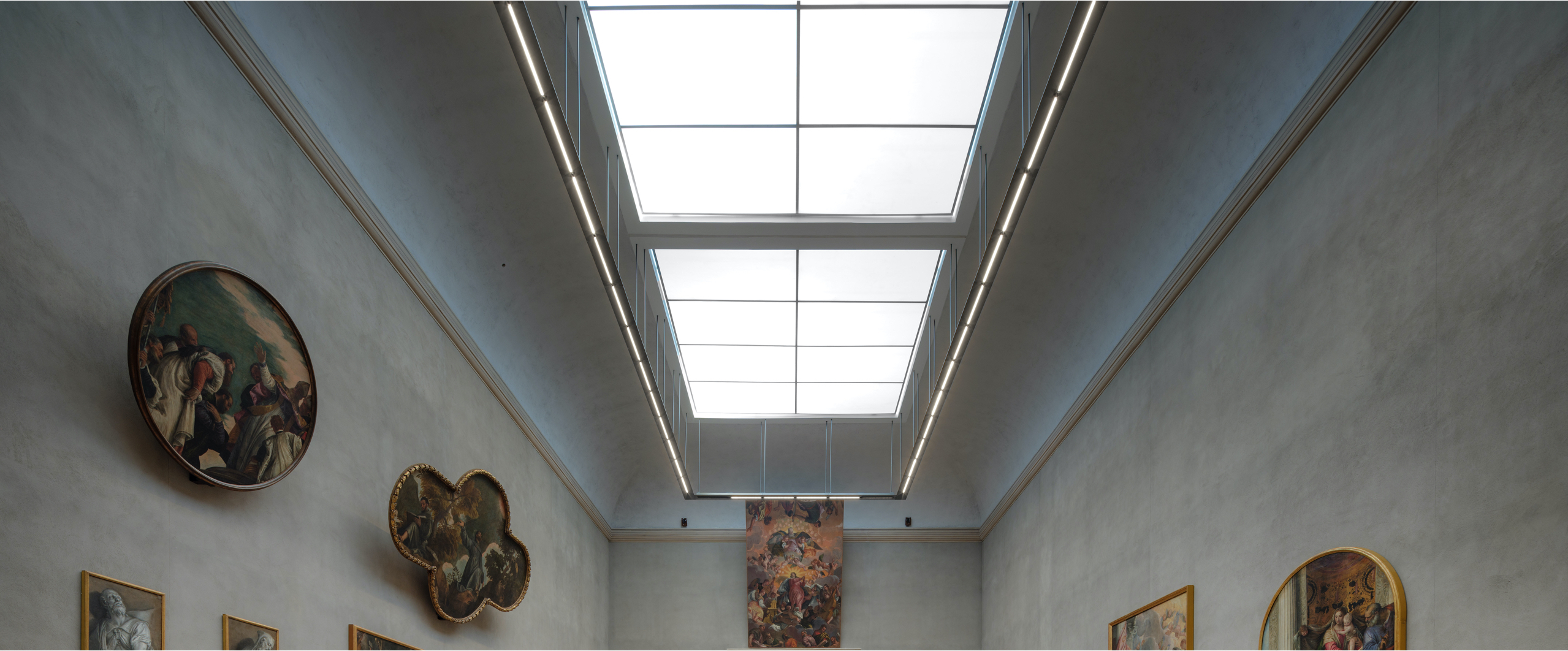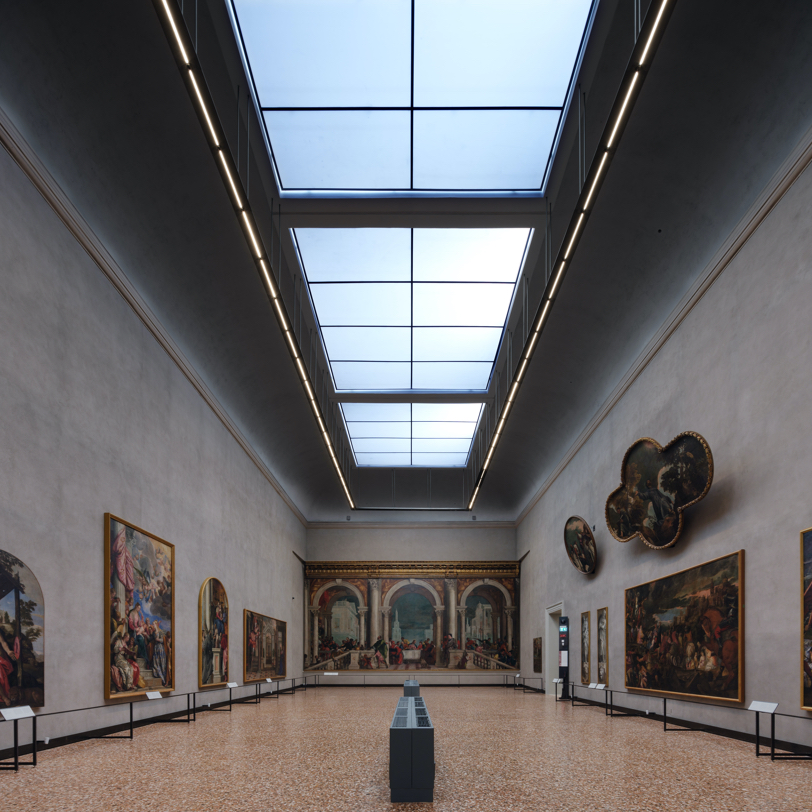 Location:
Gallerie dell'Accademia, Venezia
The restoration and conservative renovation of the historic architectural complex of the Gallerie dell'Accademia saw the architect Carlo Scarpa as a great protagonist. In a subsequent phase of restoration and modernization, his son, the architect Tobia Scarpa, was involved. In the design phase, in collaboration with the architect, particular attention was paid to the lighting and special needs of the exhibition spaces: the gallery rooms are particularly complex and diversified, both in terms of the lighting aspects of the artworks and for the different heights in which these are arranged. Lama provides a system of linear lamps with a predefined optic that enables homogeneous lighting of the artworks displayed on the wall. The lamps are equipped with a rotation system of about 30 degrees which allows you to adapt the lighting to the different heights. Modules of about 60/70 cm create a punctual light depending on what is going to be illuminated.
The choice of the material, raw metal, was decided by the architect to highlight the artwork, creating a low-impact lighting system inside the room.