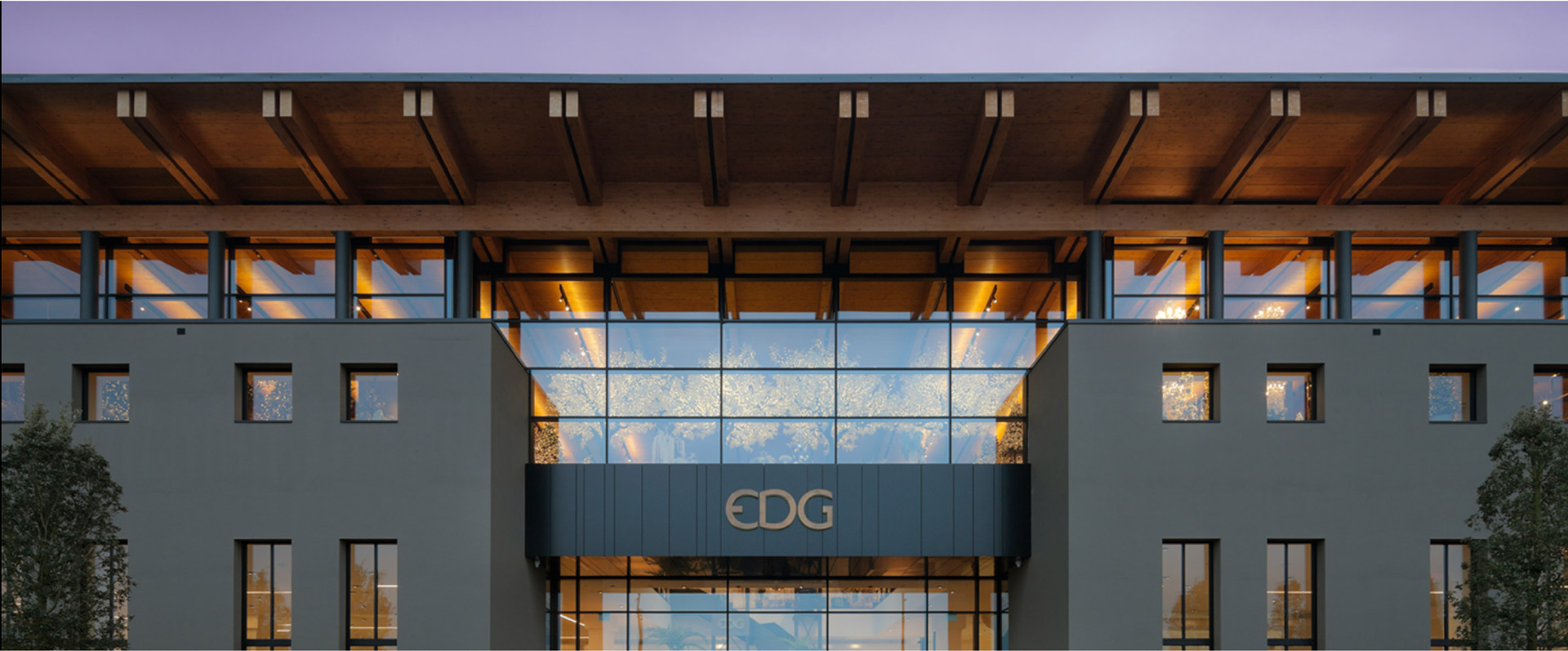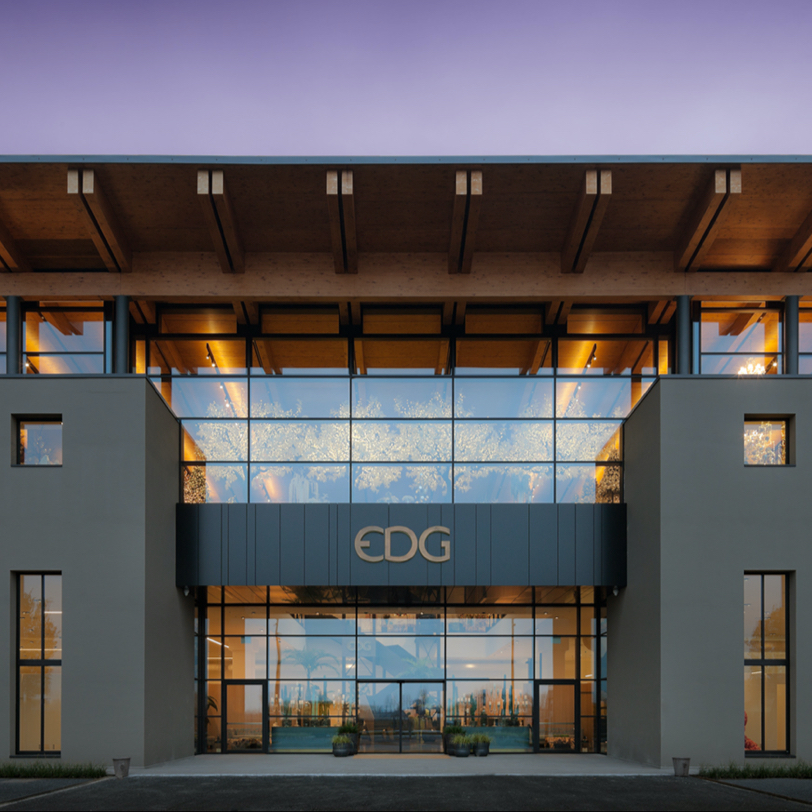 Architect:
Cecilia Olivieri, Studio Olivieri Architetti di Arzachena
"Architecture has to amplify the light, establish an empathic relationship between man, space and lighting."
Arch. Cecilia Olivieri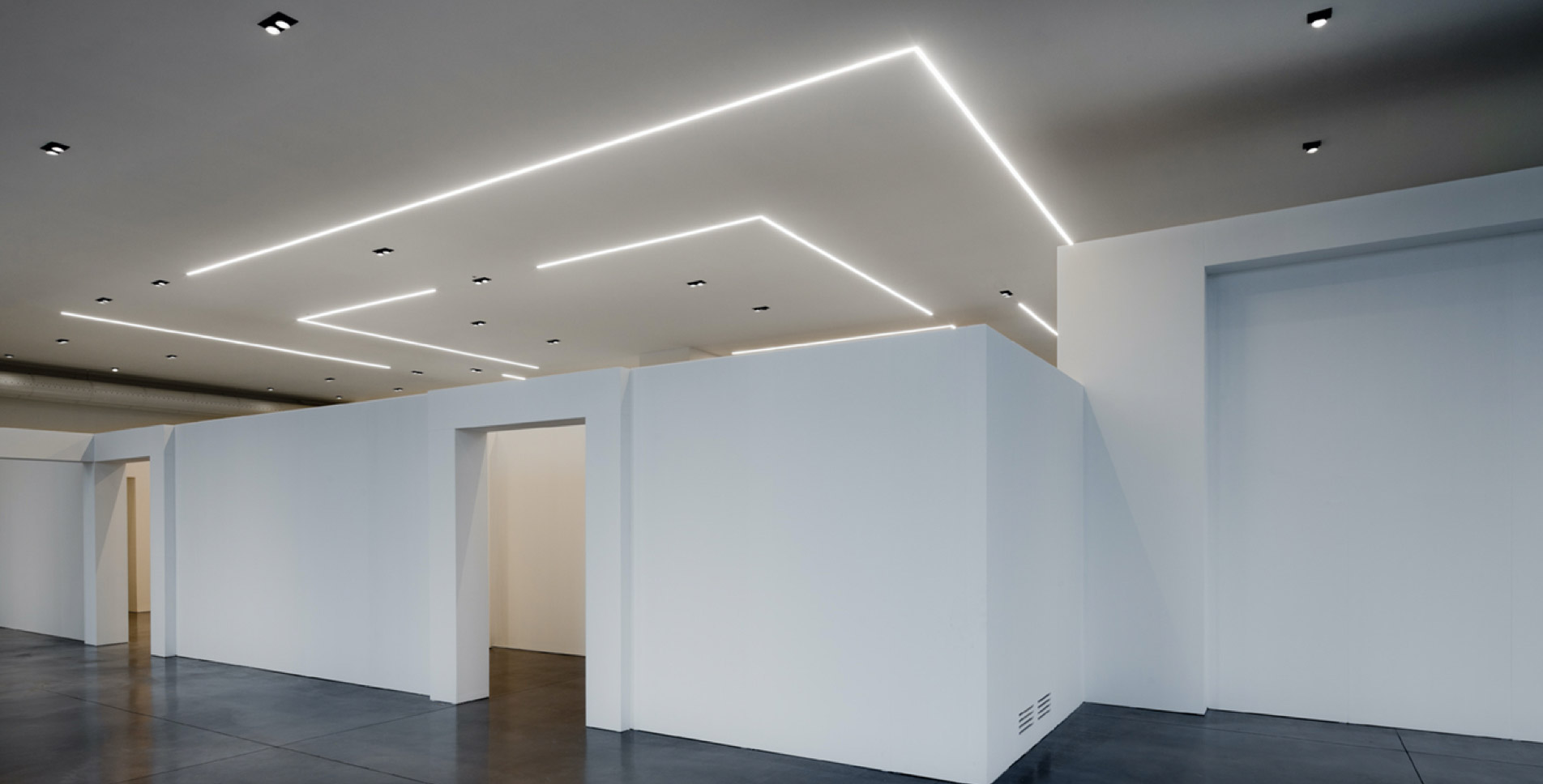 The project stems from the necessity of Enzo De Gasperi, owner of EDG, to create a "square" open to natural light onto which commercial spaces, offices, conference rooms, bars and restaurants overlook. A large space suitable for hosting the variety of settings of household products proposed by EDG and, at the same time, being a welcoming venue for events, exhibitions and professional training.
Light is the leitmotiv of the architect Olivieri's project.
During the day, the building becomes a conductor of natural light capable of celebrating each exhibiting environment, modelling atmospheres suitable for the product which is presented in the various areas of the building itself. From the early hours of the evening, architecture becomes the absolute protagonist thanks to the enhancement of its own harmony in the composition given by artificial lights.
A game of transparencies and the alternating of solids and voids convey sunlight, highlighting the importance of the product in compliance with the company displaying concept, which presents different sceneries according to the seasons of the year but also to the various hours of the day.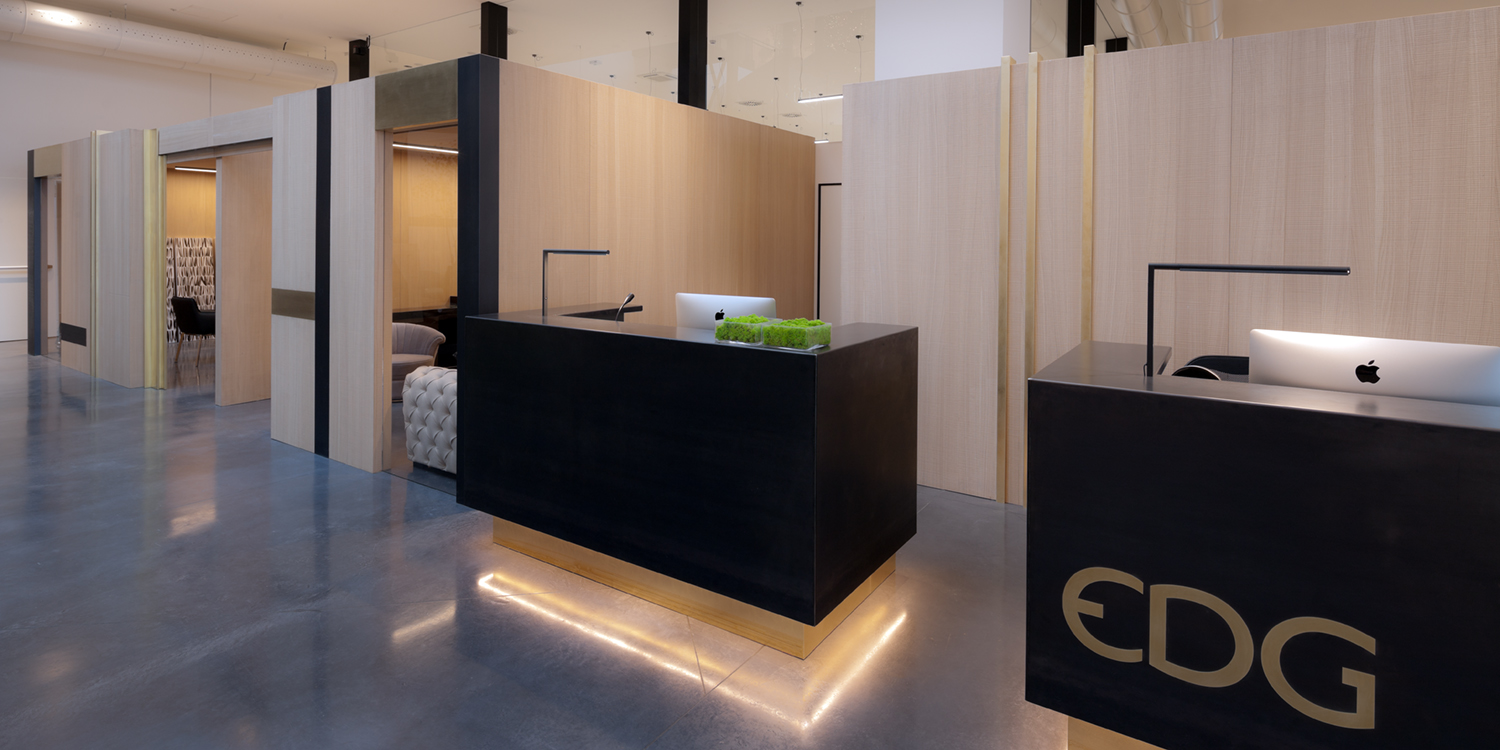 "Light is a source of glorification for every single piece of furniture and structure, in every room including the showroom, aiming to obtain a visual and sensorial result capable of capturing the public's attention.
"The collaboration with a specialized company such as Glip was fundamental, as it was able to precisely interpret the final result of the project and was able to give value to every detail that required attention and professional care."
Arch. Olivieri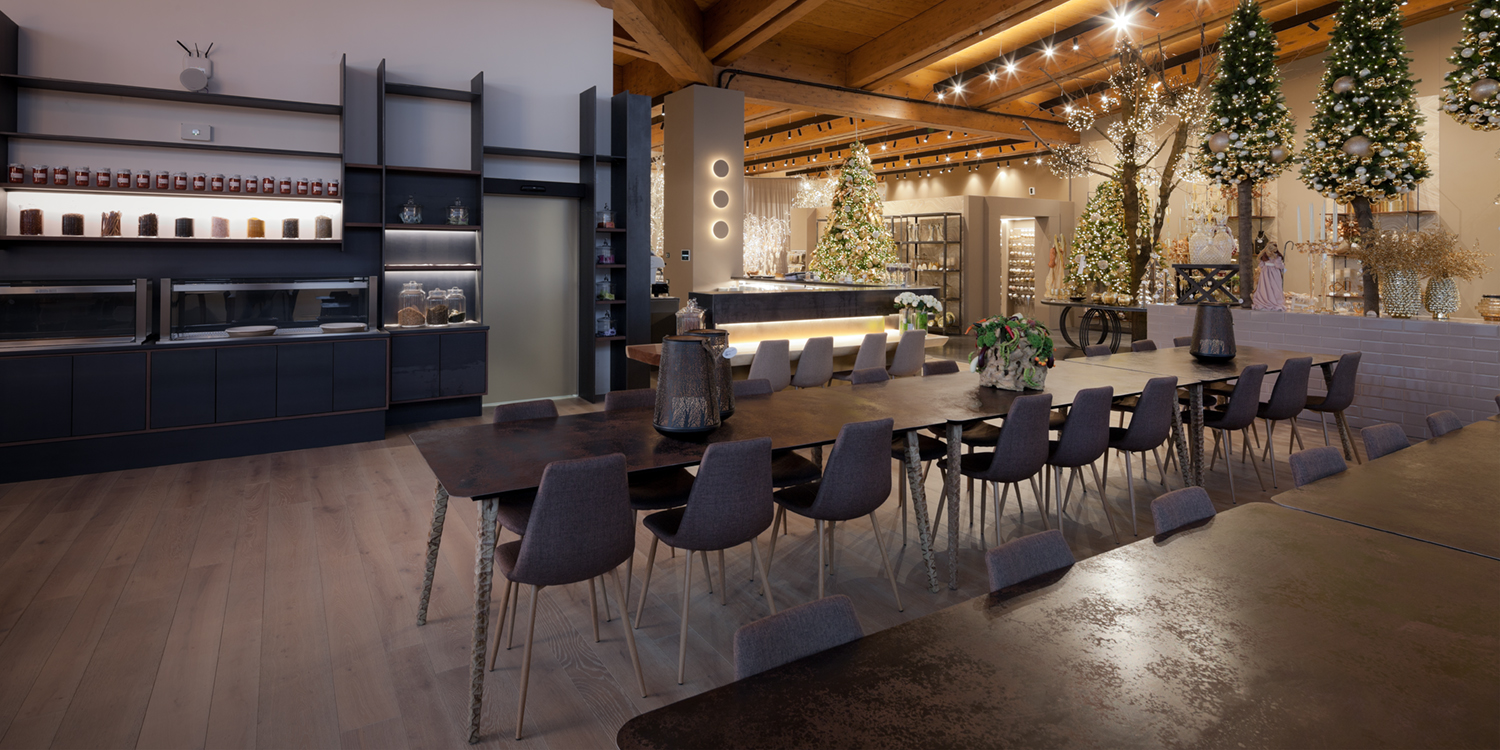 The lighting project was designed to be functional and at the same time pleasant to the user's eye thanks to a series of recessed profiles with a geometric composition of lines and points.