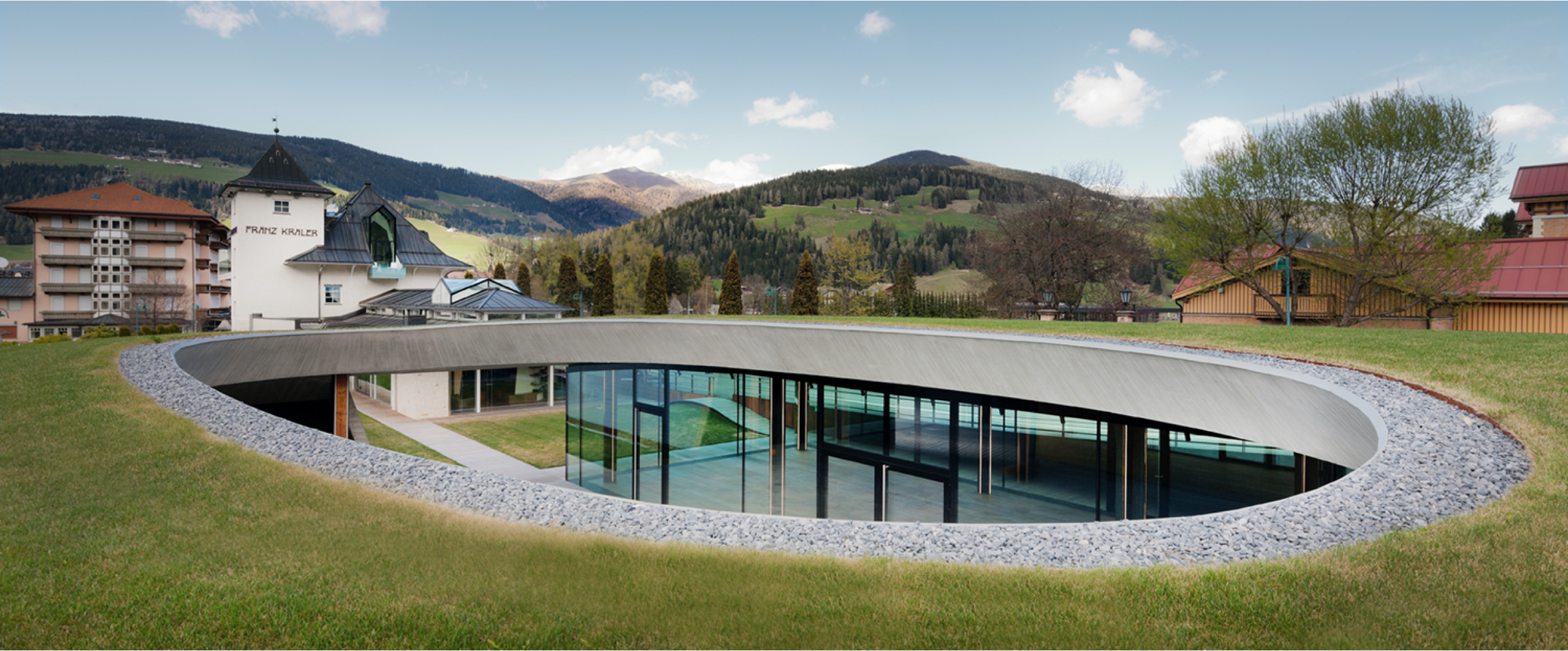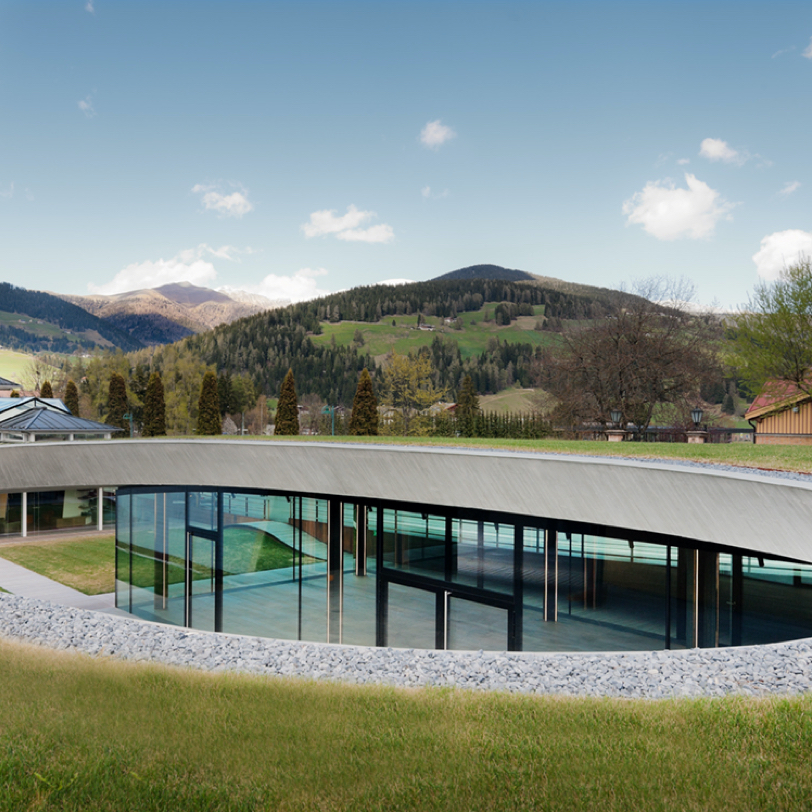 Architect:
Andrea Marastoni, Luca Marastoni, Studio Marastoni
"The project strives to remain simple and coherent in its guidelines by limiting itself to a few materials used for the intervention. The new structure has become an important nodal point both from a physical and moral point of view, demonstrating that you don't always have to shout in order to be heard."
Studio Marastoni Ingegneri e Architetti Associati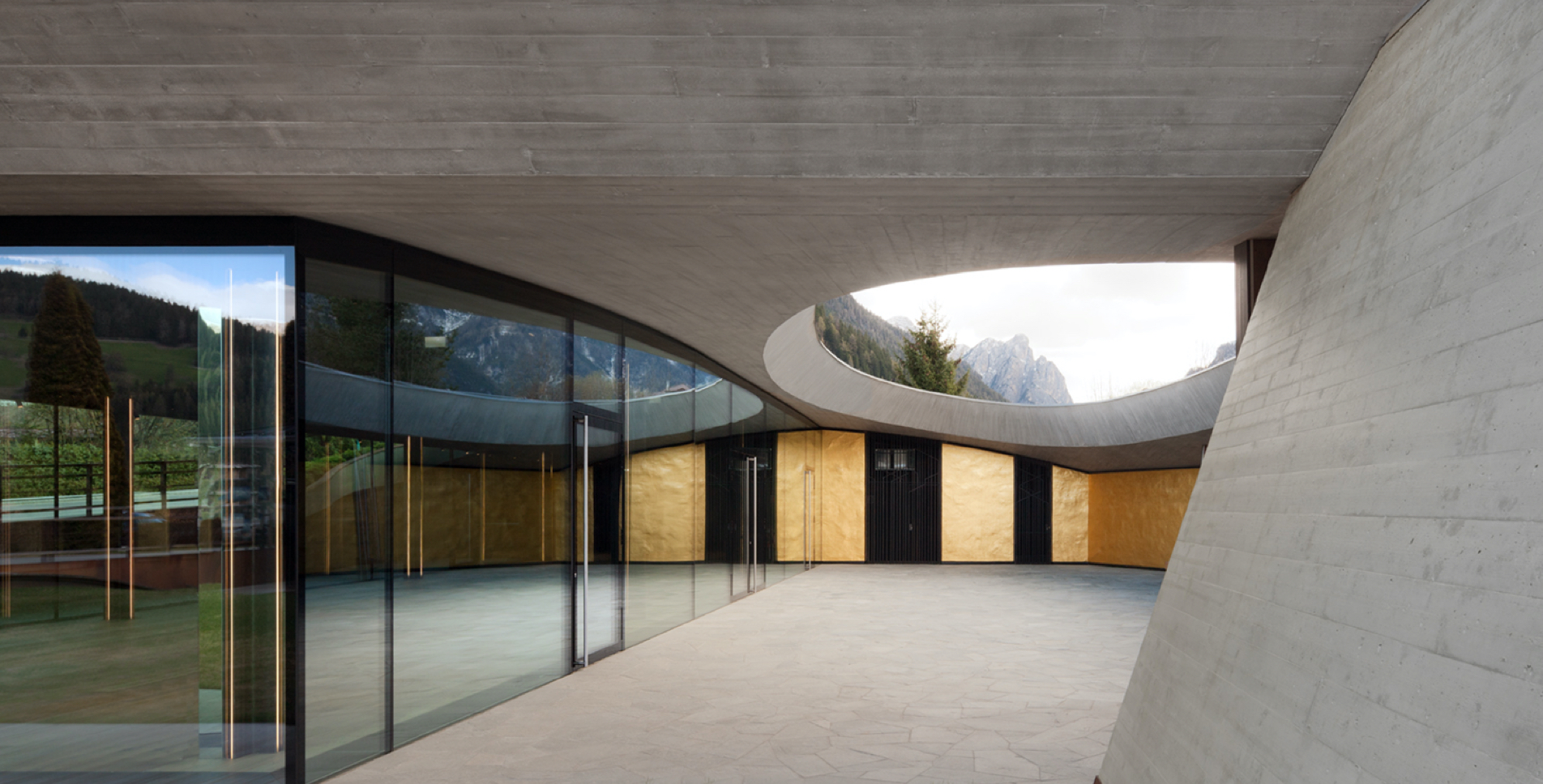 The structure represents a gift that the Kraler family has conceived for its place of origin by mixing commercial activity with a space available for events and shows, made traversable by anyone to the advantage of the livability of the place and the enhancement of the landscape.
The construction adopts large windows and the materials are from the territory, this derives from the fact of wanting to increasingly merge the building with its surroundings.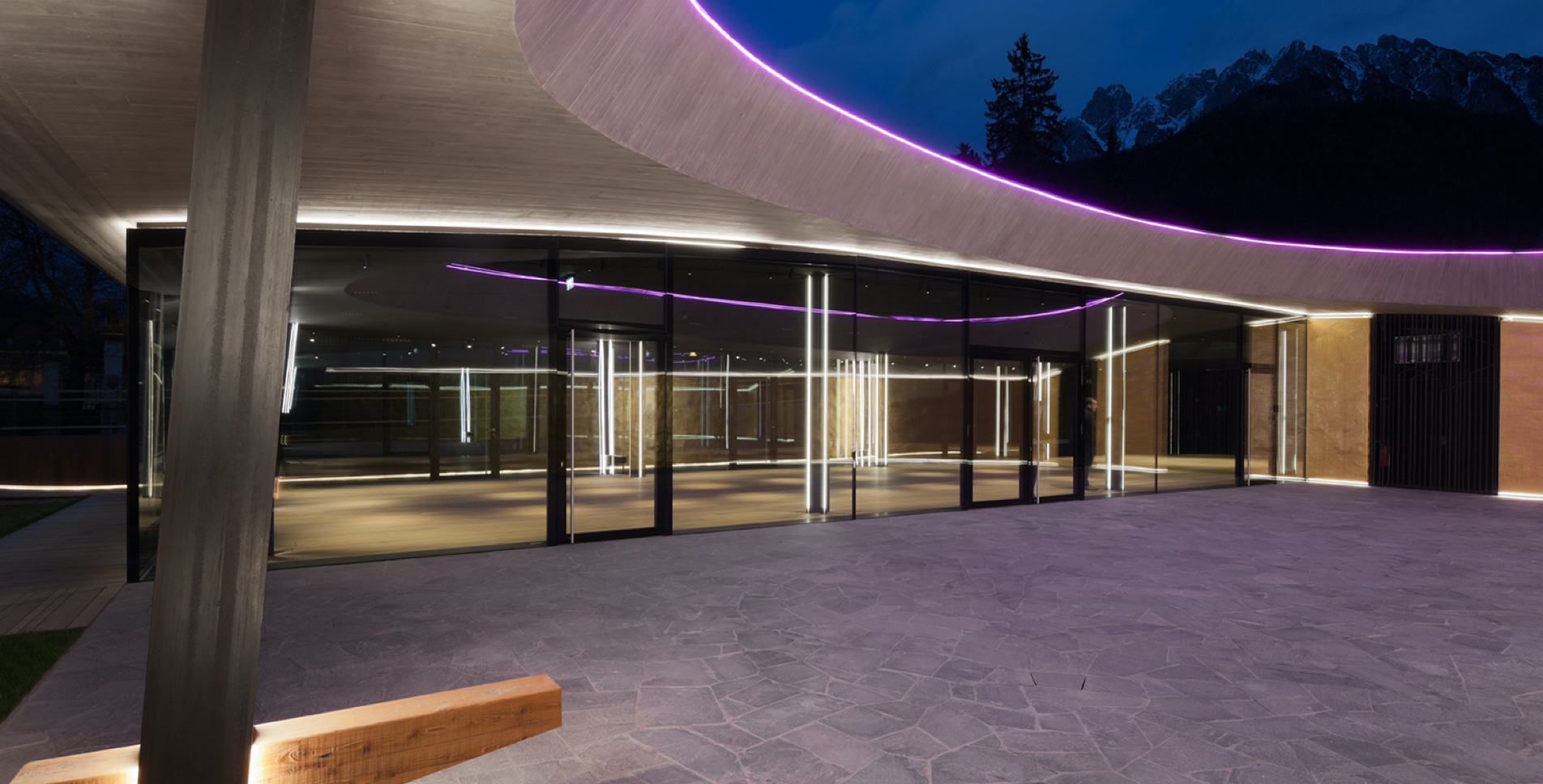 When night falls, the architecture is highlighted by lighting and the large ellipse sweeps the view up to the peaks of the surrounding mountains like a large eye open on the Dolomites.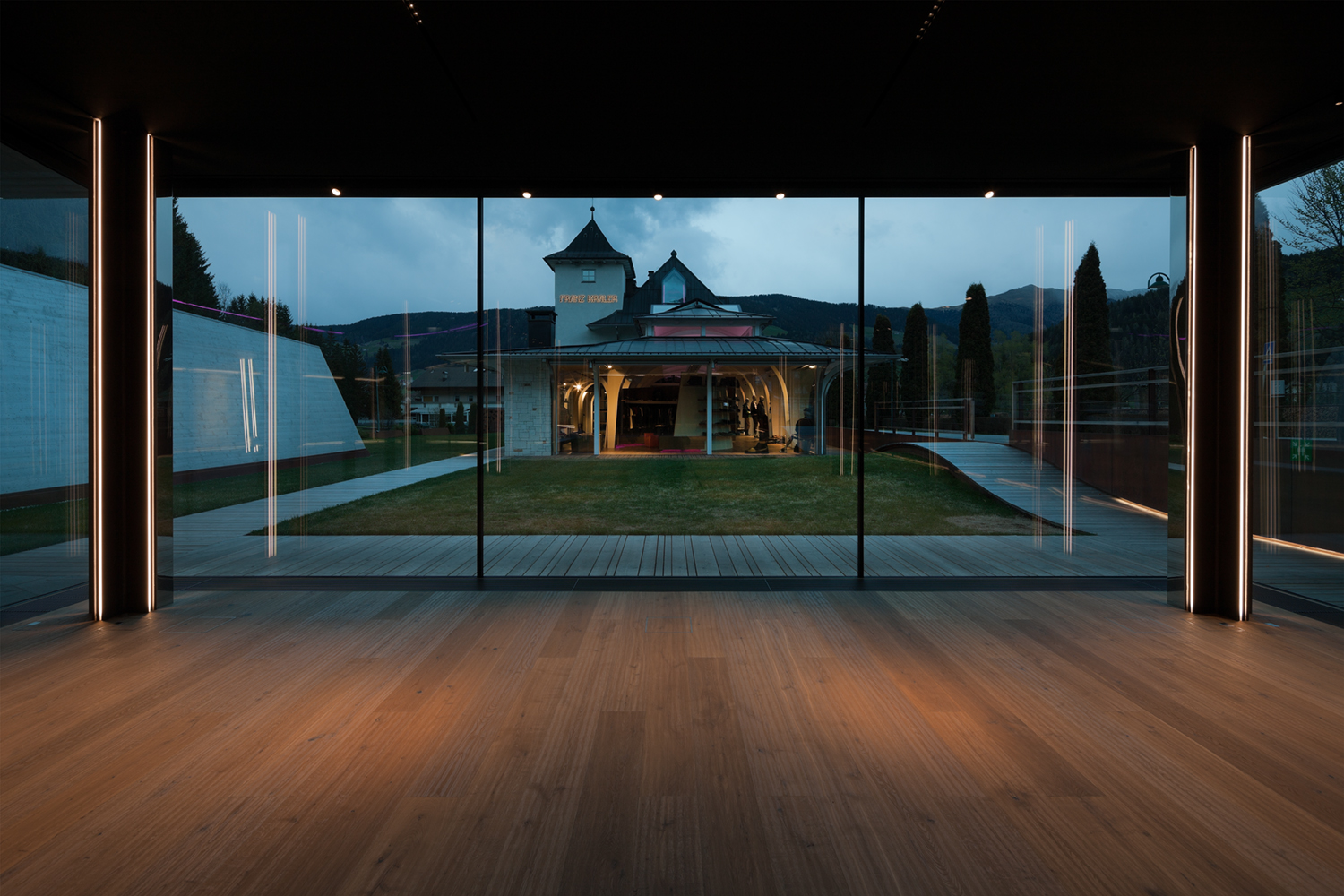 The building develops in a basement where service spaces come to life: from the lounge available to the staff, to offices, warehouses and garages.