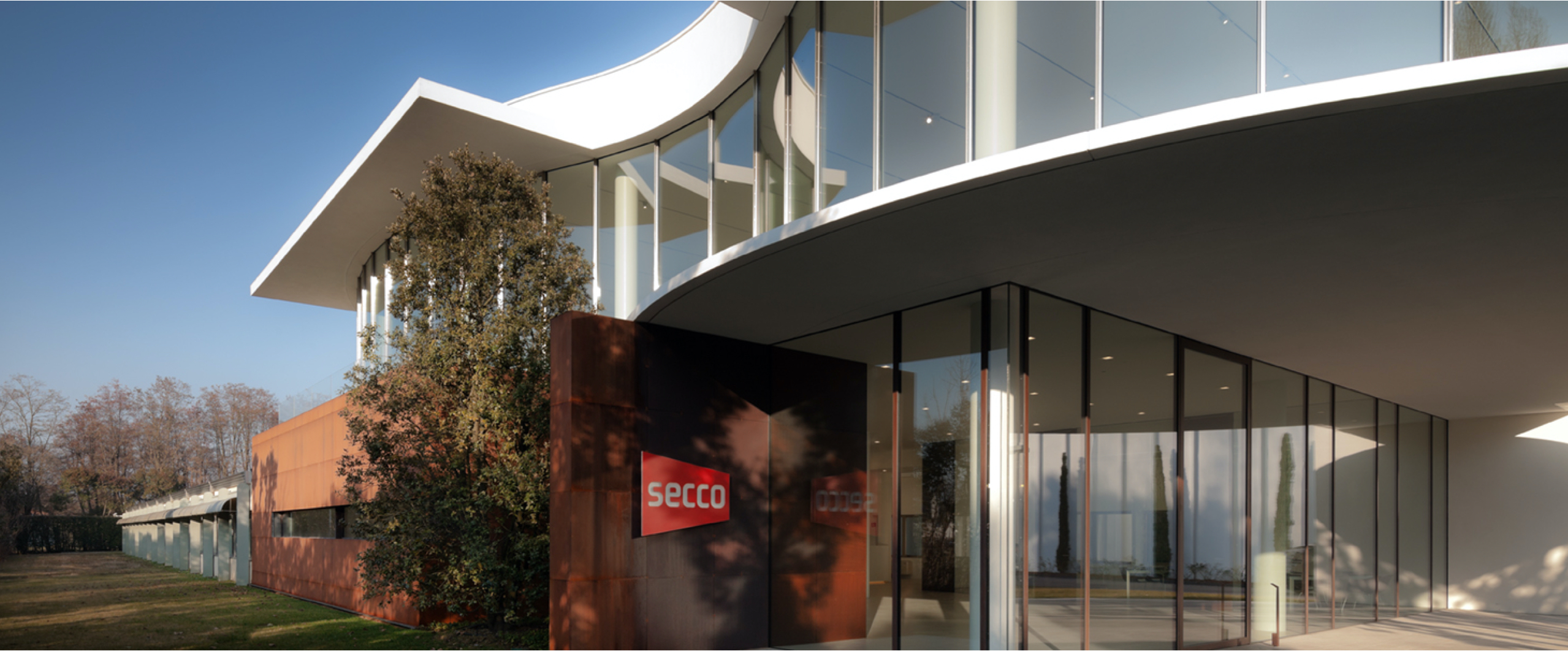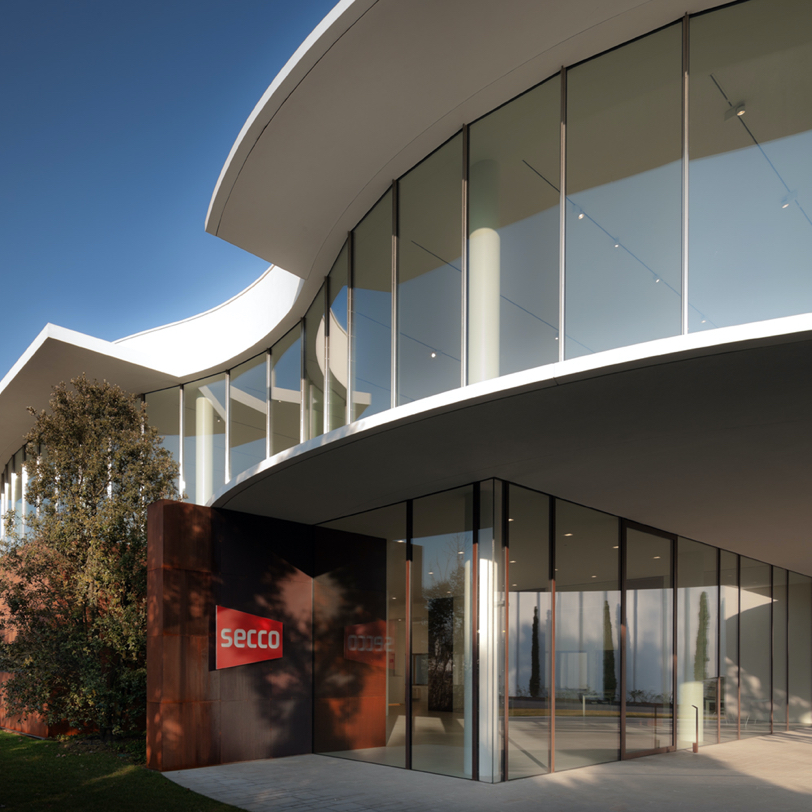 SECCO SISTEMI
HEADQUARTERS
Client:
Secco Sistemi Spa
Location:
Preganziol (Treviso)
Architect:
Edoardo Pandolfo,
Studio Pandolfo-Possamai
"We wanted to design an architecture with a strong symbolic and emotional value, capable of interpreting the technological and formal importance of the company's industrial product heritage".
Architect Edoardo Pandolfo
"An architecture attentive to its environmental context, structurally daring, rigorous in its language and formal choices, transparent and light, the expression of the company's futuristic vocation."
Engineer Maria Possamai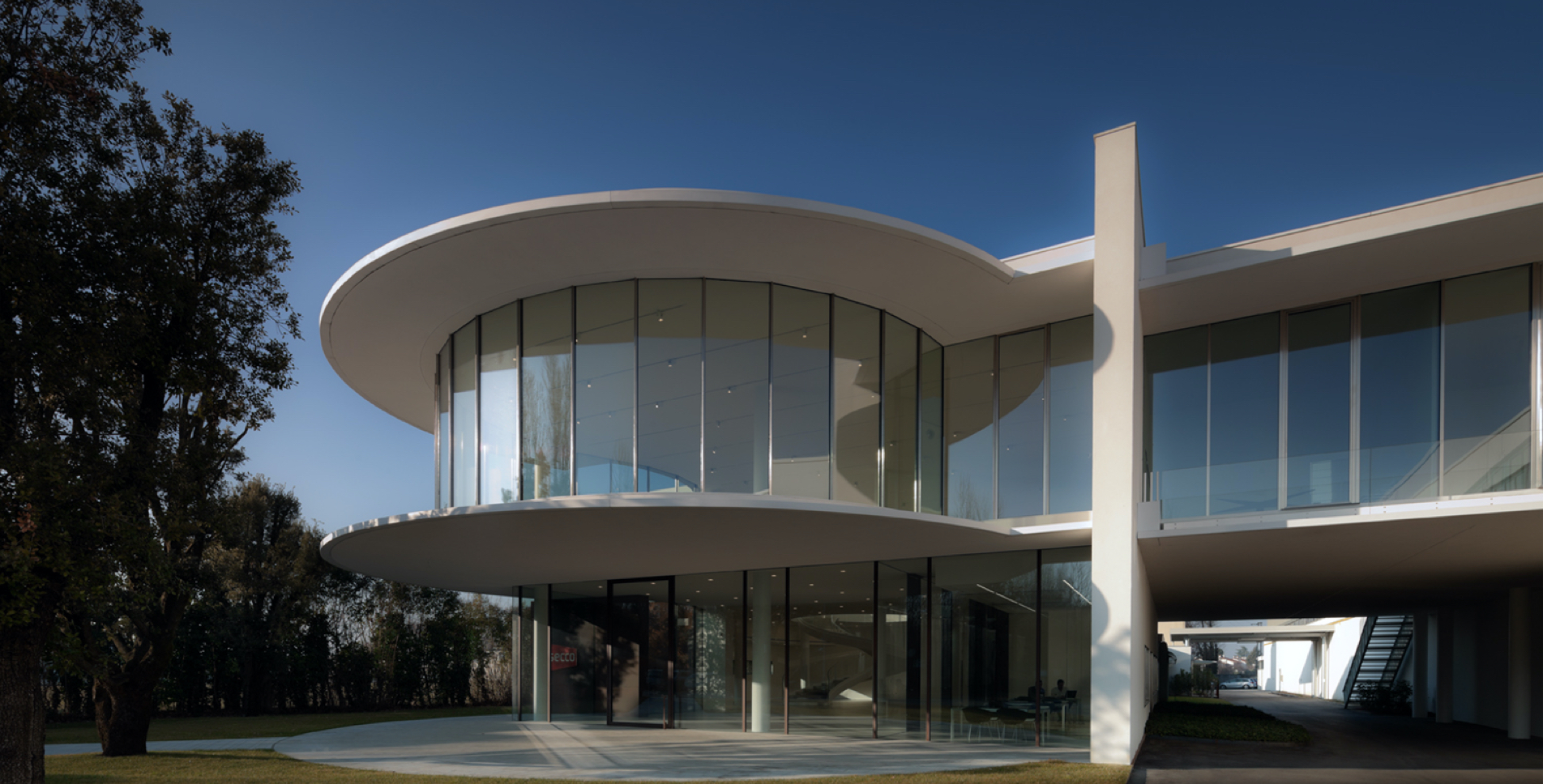 The new Secco Sistemi headquarters was created by following the precise design choices of transparency, lightness and brightness: the sinuous and soft curve, the wide glass walls, the rhythm of the facades marked by the alternating vertical blades in stainless steel and corten, the combination of materials and the alternation between elegant finishes and the essentiality of the building.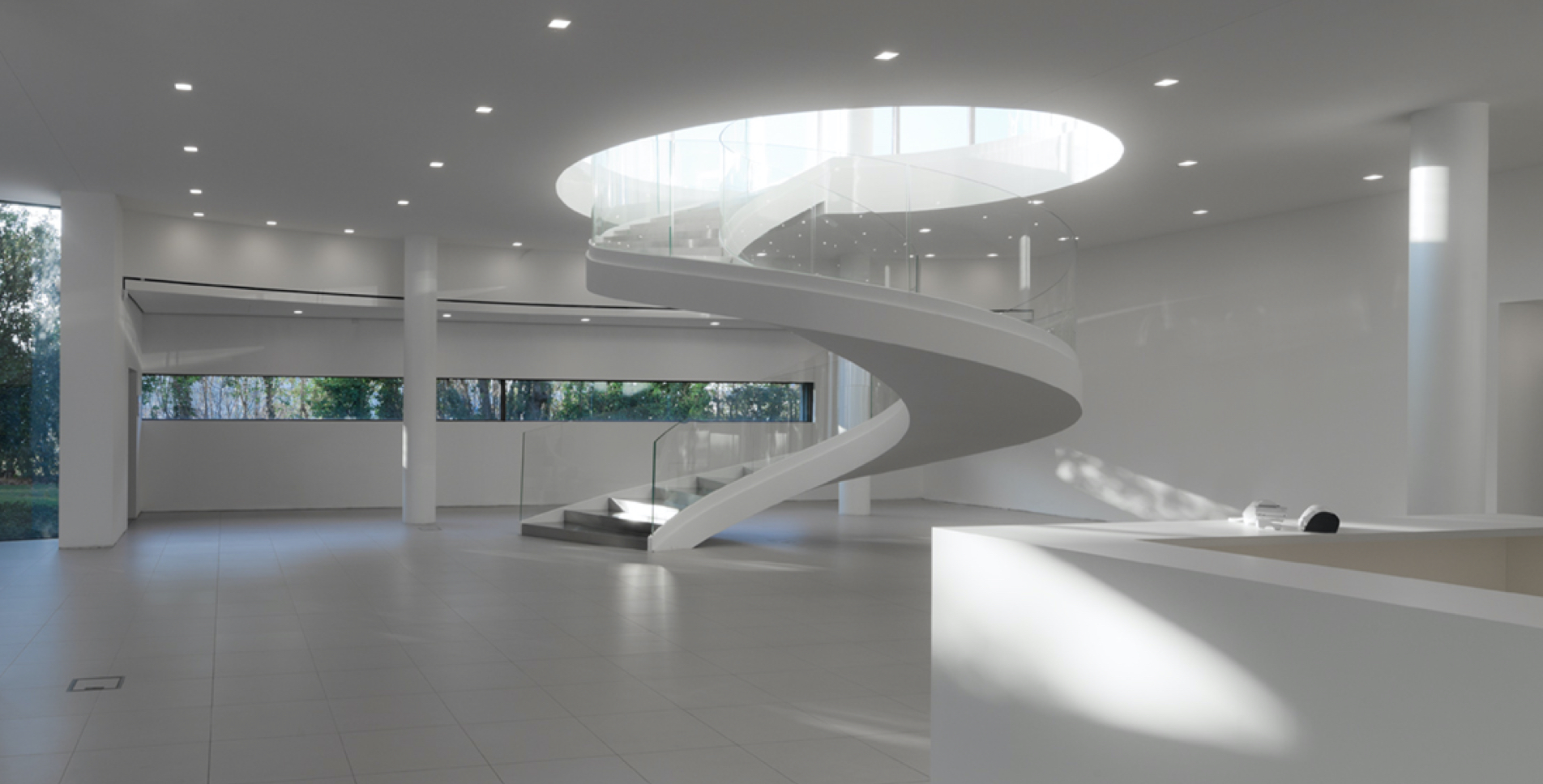 The passage from outdoors to indoors takes place in a continuous way; from the tree-lined avenue and the green lawn outside, you'll find yourself in a majestic, large, bright hall by simply passing through a glazed enclosure. Even the dividing walls between the entrance and the offices on the ground floor meet the same criteria of transparency and visual communication of the spaces. A single imposing architectural element designs and defines the space: the large monumental staircase.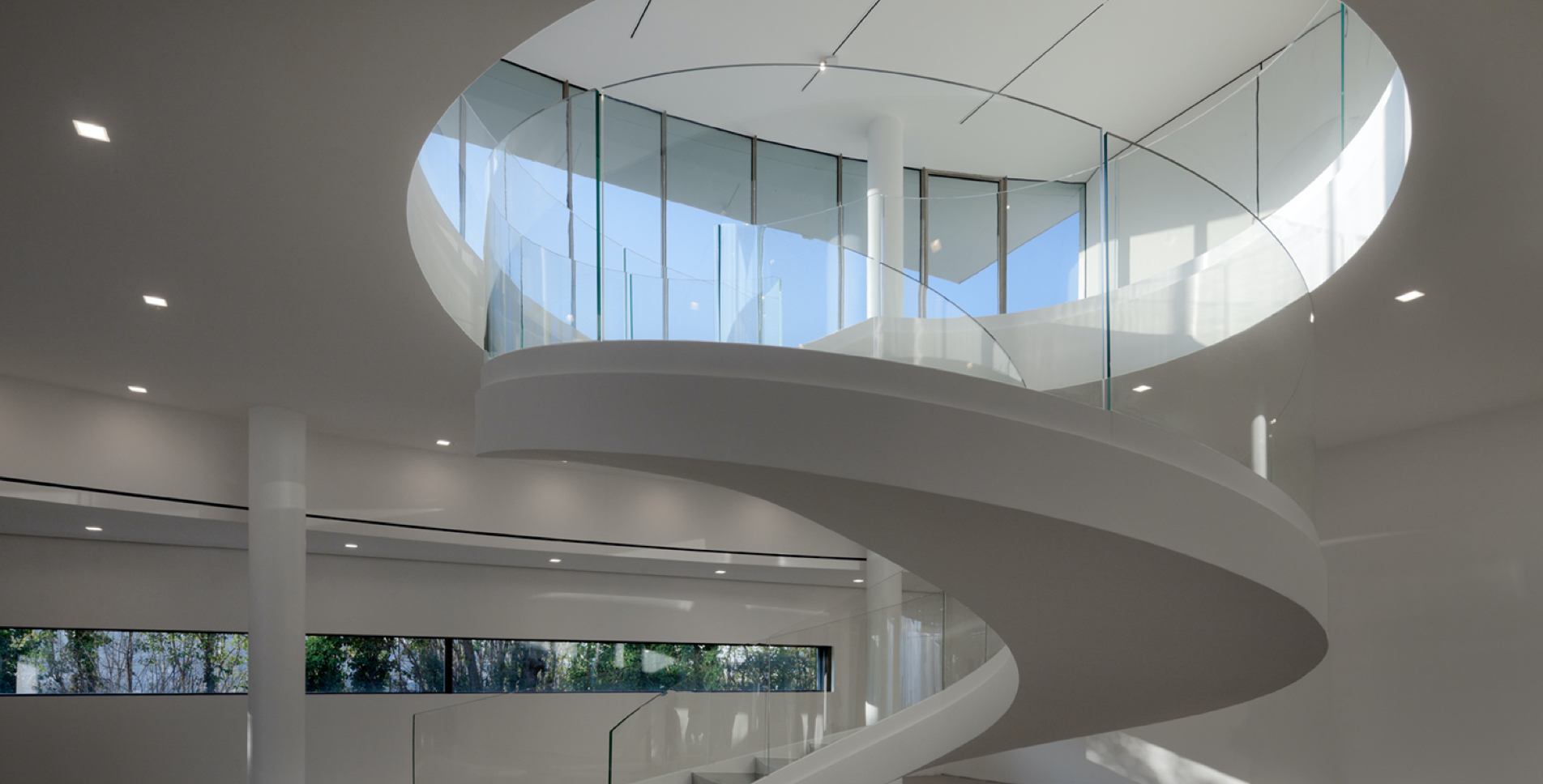 The lighting and structural requirements addressed in this intervention were particularly well-finished and diversified for both the purely formal and aesthetic aspects and the functional aspects suitable for illuminating spaces with different functions.
Light is a substantial element of this project in each phase of the day: daylight, sunset light and night light.
During the day light enters through the large windows; while at night the building is magically alive and visible. The nocturne highlights the lightness of the structure and the projecting body of the first floor seems to be suspended as if to defy the force of gravity. Luminous traces emphasize the great emotional suggestion.